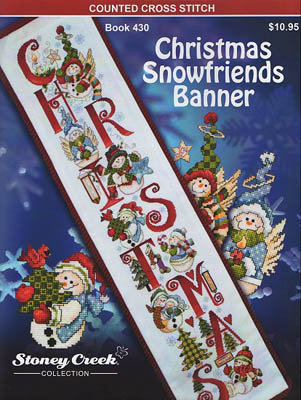 Happy New Year everyone from the staff of Because You Count. Have you picked a new project to stitch yet? Some of us have decided to finish a couple of projects from our stash first and then dive into the new.
We are having our annual Winter, Snowman sale - 20% off.
My Big Toe Designs are on sale as well. We hope you find something fun and inspiring to stitch.